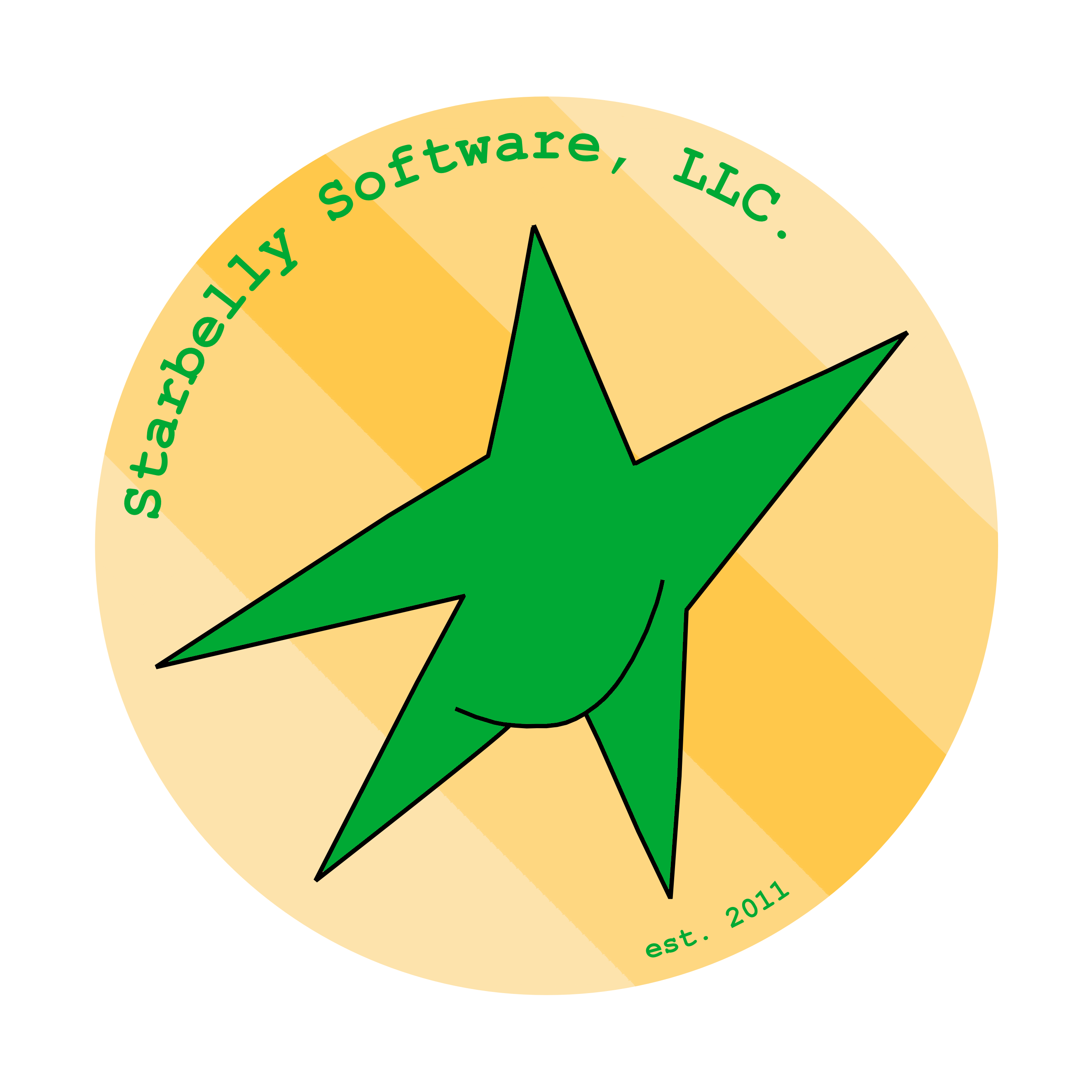 We make software
We used to make apps
Now we make websites
With an average of 10 years of software
engineering experience under our belt.
Check out some of our work:
We feedback.
All of the above
works too.
---
website designed and created by
both were clutch in the making of this site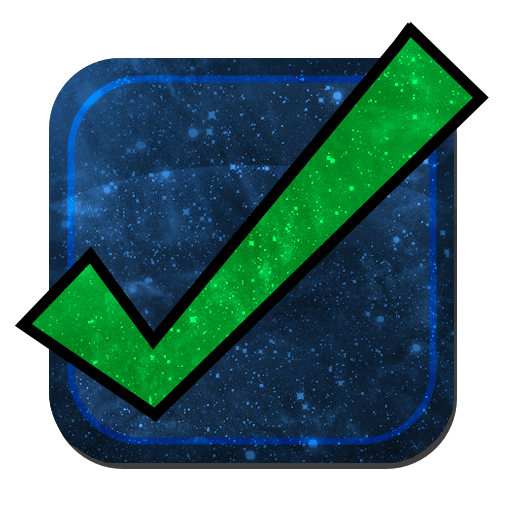 FinishIt
A simple task list that lets you easily create, modify, and delete tasks. Stop wasting time learning how to use your task manager.
We stopped maintaining and selling this application in 2012 when Android fragmented and people moved on to newer devices.
SCREENSHOTS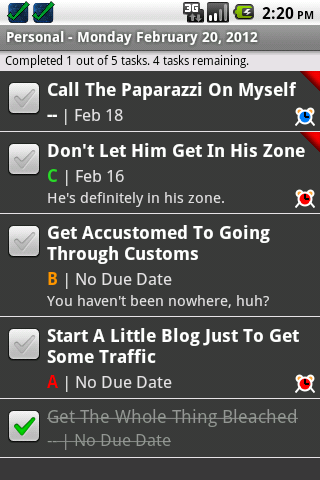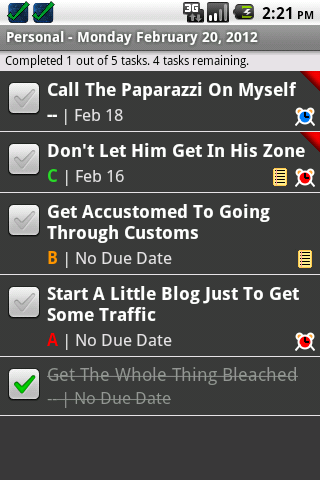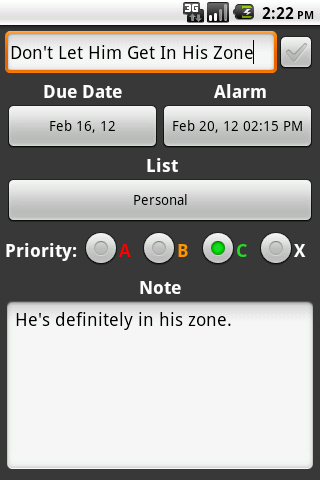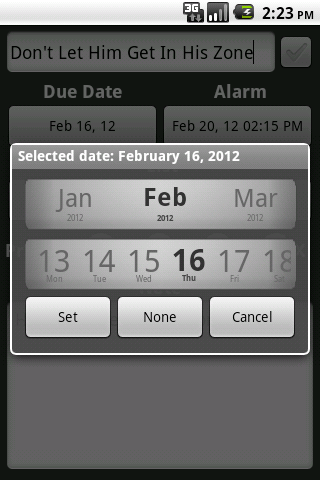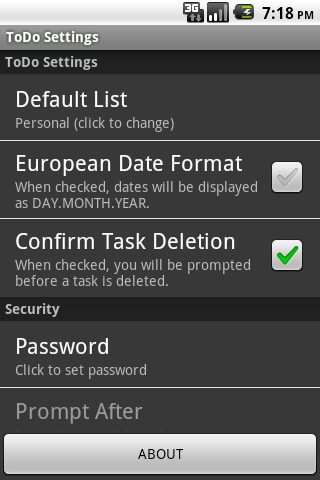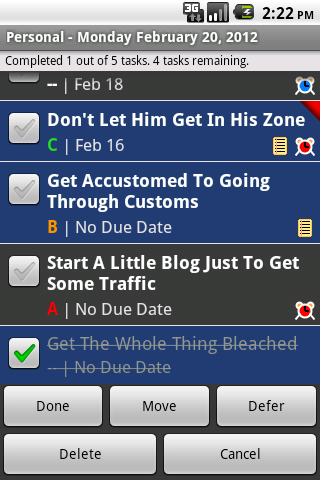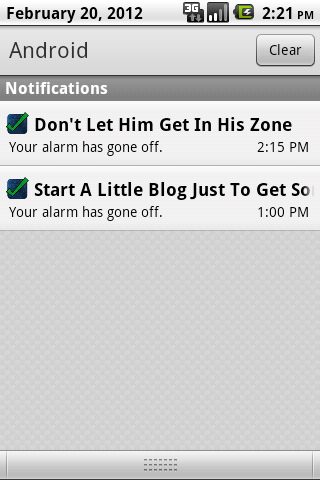 FEATURES
ALARMS
Get reminded of the stuff you have to do.
PASSWORD PROTECTION
Set a numeric passcode to keep your friend's and relative's prying eyes away from your tasks. Set an amount of time you can be gone from the app, and not be prompted for your password on return. If you are gone for longer then this amount of time, you will be re-prompted for your passcode. This is great for switching between applications.
SIMPLE DISPLAY
Displays your tasks in an elegant list. See the information you need, when you need it.
SMART BAR
At the top of every list, you will see the smart bar, a quick at-a-glance view of your progress for the currently displayed list.
MULTIPLE LIST SUPPORT
Create, rename, and delete lists 'till you heart's content. Features 3 smart lists, All Tasks, Done Tasks, and Today so you can view what you want, when you want.
MULTI-EDIT MODE
Edit multiple items at a time to mark as done, move to a different list, modify the due date, or delete them in one fell swoop.
CLEAN UP
Delete completed tasks, or all tasks quickly, and easily for whatever list you are currently viewing.
INNOVATIVE DATE SLIDER
Slide left and right to intuitively select the month and date in which your task is due. No more clunky + or - buttons to deal with.
SIMPLE TASK CREATION
Clean and intuitive task creation screen, featuring task title, done status, list, due date, priority and a note.
RAPID FIRE MODE
Quickly create more then 1 task.
SORTING OPTIONS
Sort your tasks by Name, Due Date, or Priority.
HIGHLY CUSTOMIZABLE
Offers a plethora of settings so the app behaves the way you want it to.
QUICK TASK DELETION
Turn off the task deletion prompt for even faster task organization.
CHANGE LOG
v.1.3.1
NEW Renamed from ToDo to FinishIt. Same great app, same great features.
v.1.3.0
NEW Alarms! You can now set and respond to alarms for individual tasks. A blue alarm icon means an alarm is set for a time in the future, and a red alarm icon means that the alarm is set for a time in the past.
NEW Checkboxes. Quickly mark tasks as done by checking the box on the left of the task. Note: You can turn checkboxes off in Settings.
NEW Re-designed About dialog.
FIXED various bugs
v.1.2.4
NEW When not overriding the back button on the Task Details screen, you can choose whether or not pressing back cancels or saves your changes.
NEW Setting to show overdue tasks in the Today list.
NEW Setting to show an indicator on overdue tasks.
NEW When deferring a task from the task list screen, either by long pressing a single task or pressing Menu>Edit, you now have the option to choose the date to which you want to defer the task (or selected tasks).
CHANGED The note indicator now displays to the right of the title.
v.1.2.3
FIXED Crash when pressing button to set the date on the task details screen.
FIXED Note icon displays correctly according to the preference.
v.1.2.2
FIXED Removed ability to rename lists, and renamed all default lists to their original names. You can no longer rename lists within ToDo until we can figure out the rename bug that has been plaguing many of our users. We apologize for the inconvenience.
v.1.2.1
FIXED Highlighting and long clicking colors restored.
v.1.2.0
NEW Edit button on options menu lets you select multiple tasks and perform various actions on them (Done, Move, Defer, Delete).
NEW Defer a single task by long-clicking on the task and pressing "Defer" on the context menu.
NEW Move a single task to a different list by long-clicking on the task, and pressing "Move" on the context menu.
NEW Setting to make the back button behave normally from the task details screen.
FIXED Bug that caused deletion of all tasks when viewing the done list and removing "All Completed Tasks"
FIXED Bug that caused app to crash if you try to create a list with the same name as an existing list.
v.1.1.3
FIXED Minor bug encountered when sliding out the keyboard on keyboard equipped devices.
v1.1.2
NEW You can now set an amount of time that should elapse after leaving the app before you are prompted for your passcode again. This means you can switch back and forth between ToDo and some other application without getting prompted every time.
IMPROVED passcode lock, now no matter what screen you were viewing last, you will be prompted when re-entering the app.
v1.1.1
FIXED priority, due date sort ordering bug.
v1.1.0
NEW Password protection. Set a numeric passcode to prevent other people from launching the app and viewing the contents of your lists
v1.0.0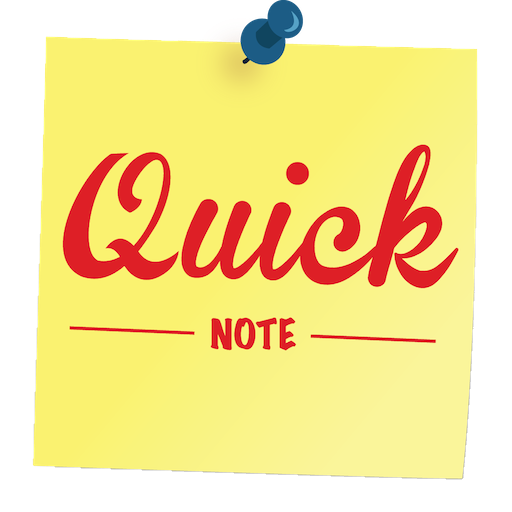 QuickNote
Remember stuff. Quick...ly.
An idea we once had that never came to be. Starbelly SW shifted from app to web development in 2013.